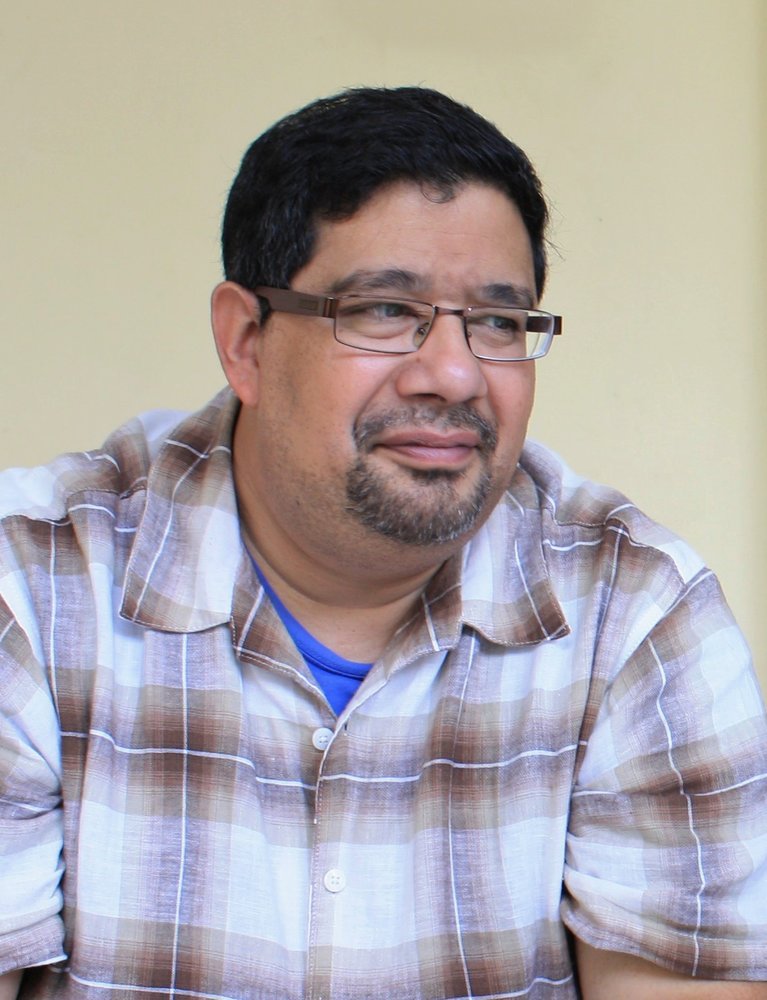 Obituary of Neville Ira-Gould
Our Beloved Neville Ira-Gould ended his earthly journey on Thursday, May 20, 2021, having reached the milestone of the ripe old age of 58 in Sault Ste. Marie, ON. Surrounded by women for most of his life, Neville leaves behind his loving wife, Isha and his two strongminded daughters, Natalie and Natasha Jamie.
Neville was born on May 20, 1963, in the city of Colombo, Sri Lanka to the late James and Grace Ira-Gould. He joined a merry band of sisters, Faith (the late Rajendran), Marjorie 'Margie' (Roy), the late Christine (the late Raffa) and baby sister Prashanti 'Thangi' (Warren). An intelligent mind with a penchant for clean fun, he was nurtured in the halls of St. John's College (Jaffna), St. Thomas's College (Mt. Lavinia) and Trinity College (Kandy). His childhood memories from the boarding were constant conversations throughout his life; the Brotherhood's motto was the manifesto of his life.
While the Sri Lankan Civil war was brewing, Neville met the love of his life, Isha, in 1986. They married in January 1988 and together embarked on a new life adventure in Toronto, Canada. Excited by the new prospects in Canada, Neville began his career in the hospitality industry – his easy-going, welcoming smile a perfect fit for the life of a Hotelier. His career started in Toronto with ventures in Windsor, Sudbury, Whitby. Finally, in 2015, he fulfilled his dream of owning his first hotel, Carolyn Beach Inn & Restaurant, in the wonderful town of Thessalon, ON. After recently selling the hotel, he was excited to start his retirement. He was especially looking forward to continuing his new side hustle as stylist and paparazzi to the family dog, Dawne.
A wise man with a heart of gold, Neville brought light and comfort to all who met him. His infectious smile could brighten anyone's day. As an animated storyteller, his comedic tales left many in fits of laughter as he sipped his Scotch - neat, of course, as God intended. He taught his daughters the importance of a funny comeback and his wife to "Always look at the brighter side of Life". An avid reader and cinephile, Neville enjoyed history, autobiographies as well as comics - often quoting the greats, including Abe Lincoln, Elvis 'The King' Presley, Dirty Harry (Clint Eastwood) and Captain Haddock.
A devout Christian, Neville's favourite saying was always to "Keep the Faith". In the last 5 years of his life, Neville faced his biggest challenge: Idiopathic Pulmonary Fibrosis. After waging his battle for 2 ½ years, he was blessed with the Gift of Life and successfully recovered from a double lung transplant. His journey was a testament that miracles do exist. He was eternally grateful for all the prayers and support he received. He vowed to continue his works of service to those around him.
A simple man who died of complications, his final send-off will be a no-fuss affair. An environmentalist at heart, Neville would not have wanted flowers uprooted from their earthly homes. Rather, if you are so inclined, please honour him with a donation to the UHN Foundation- Ajmera Transplant Centre: UHN Foundation, R. Fraser Elliott Building, 5th floor, 5S-801 190 Elizabeth Street, Toronto ON M5G 2C4.
(https://support.tgwhf.ca/site/Donation2?df_id=1567&mfc_pref=T&1567.donation=form1&_ga=2.82770143.833832713.1621957011-461280963.1621957011 )
Neville will be laid to rest on Saturday, May 29, 2021. Due to COVID restrictions, a private family service will be held in Sault Ste Marie – a fact that Neville would find humorous at the exclusivity. A private graveside service to follow on Saturday afternoon in Thessalon, ON.
To share a memory of Neville or send a condolence to his family, please visit the Northwood Funeral Home website. Arrangements by the Northwood Funeral Home Cremation and Reception Centre (942 Great Northern Rd, Sault Ste. Marie, ON P6B 0B6. 705-945-7758).
Proudly Serving the Communities of Sault Ste. Marie, Echo Bay, Desbarats, St. Joseph Island, Goulais River, Searchmont, and Bruce Mines, ON for over 30 years.